The demo team had three days to knock down all the interior dry walls, remove all the ceiling panels, old electrical wiring, demo two of the bathrooms and open up the concrete block dividing wall to allow for moving large props between studios. Also there was an old silver halide recovery shelter outside that had to come out – talk about photography from another era!
We stood back and watched them work. Brian and I continued to shoot and work at our existing studio and we took turns to visit the new studio and record the demo process under way.
DEMO PROJECT – DAY 1
Progress photos from Demo Day 1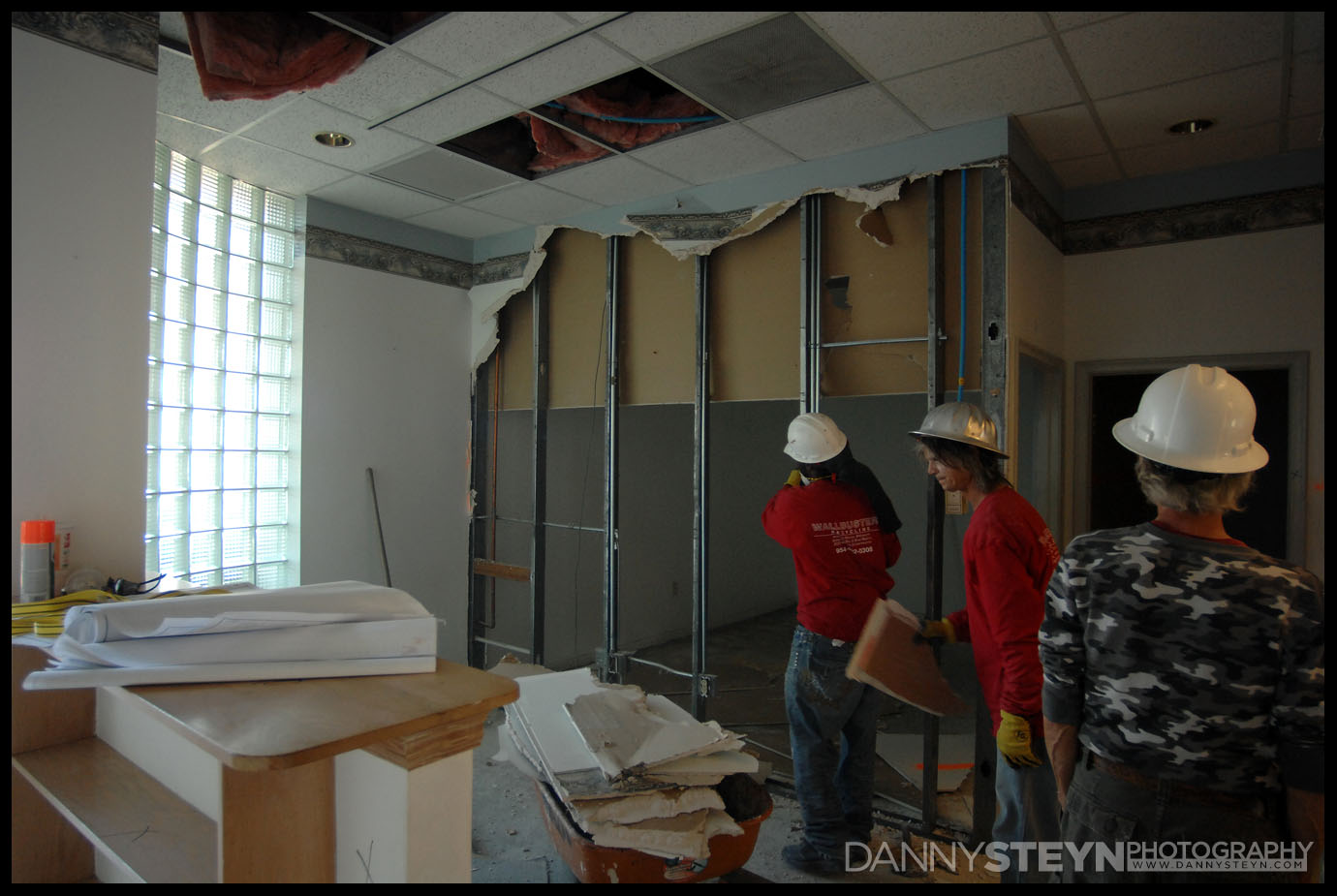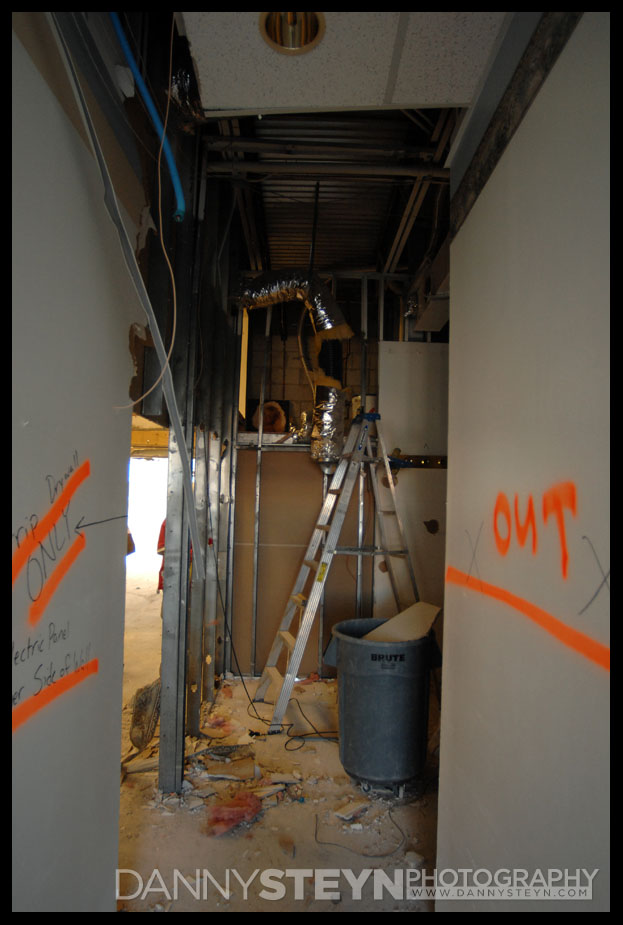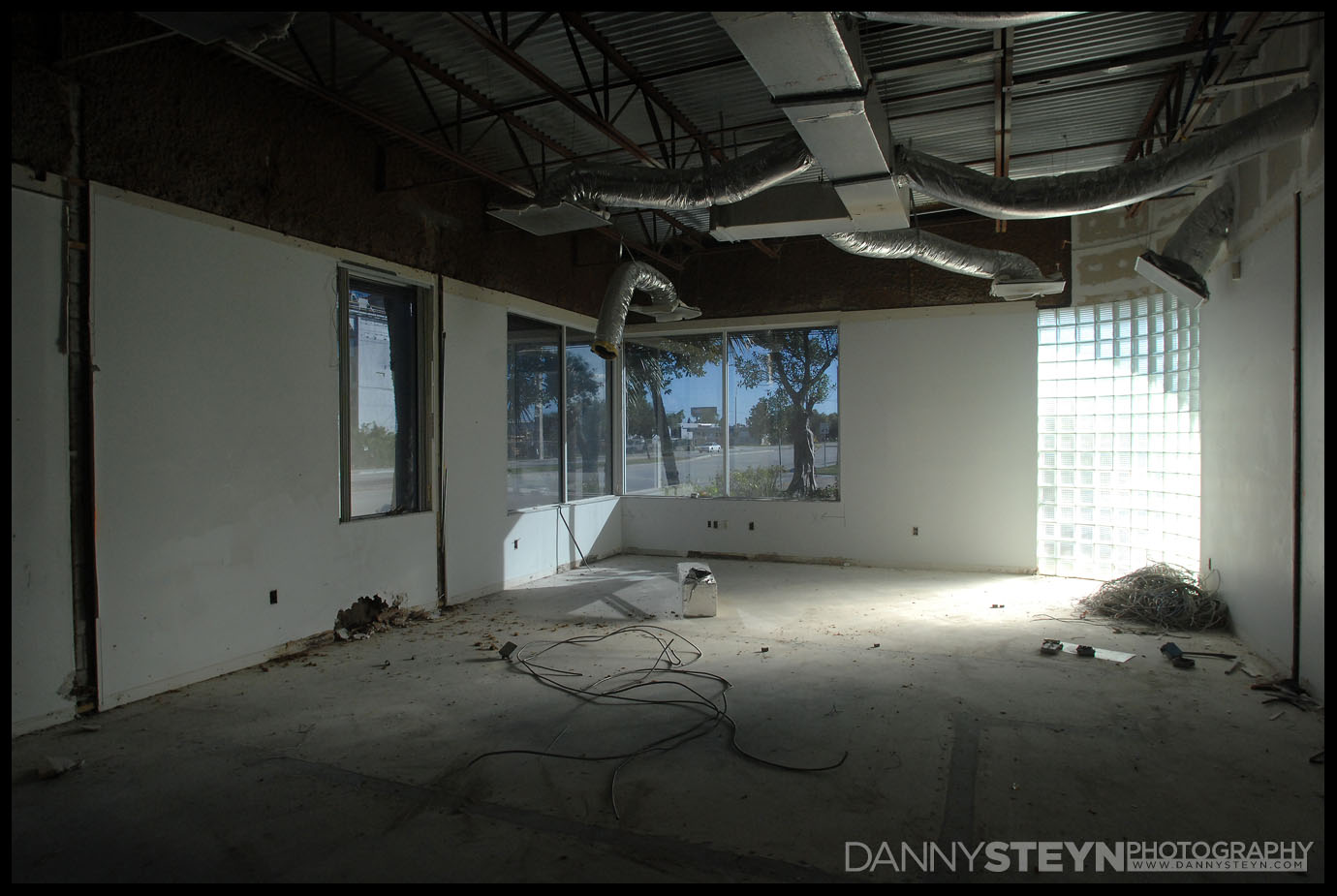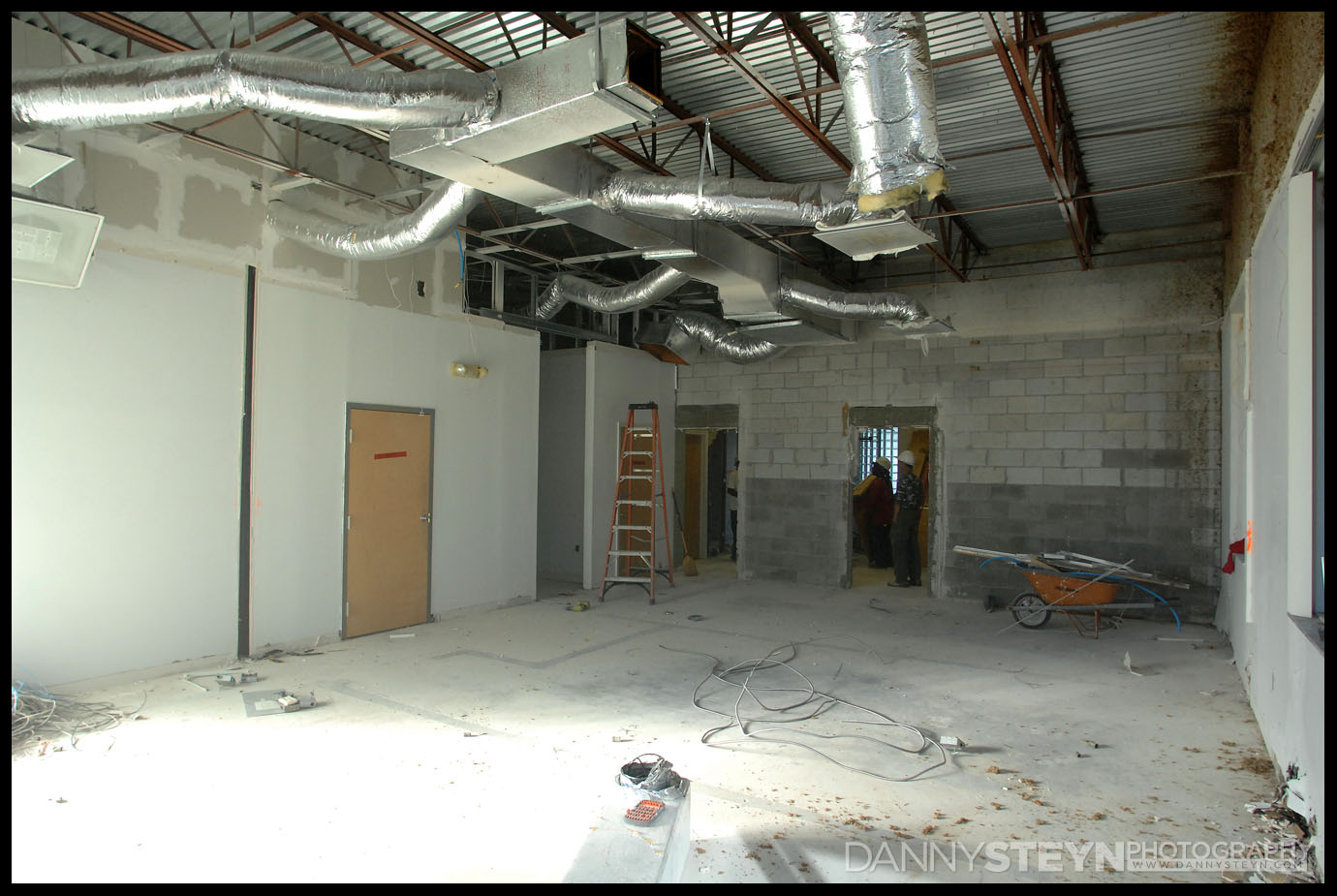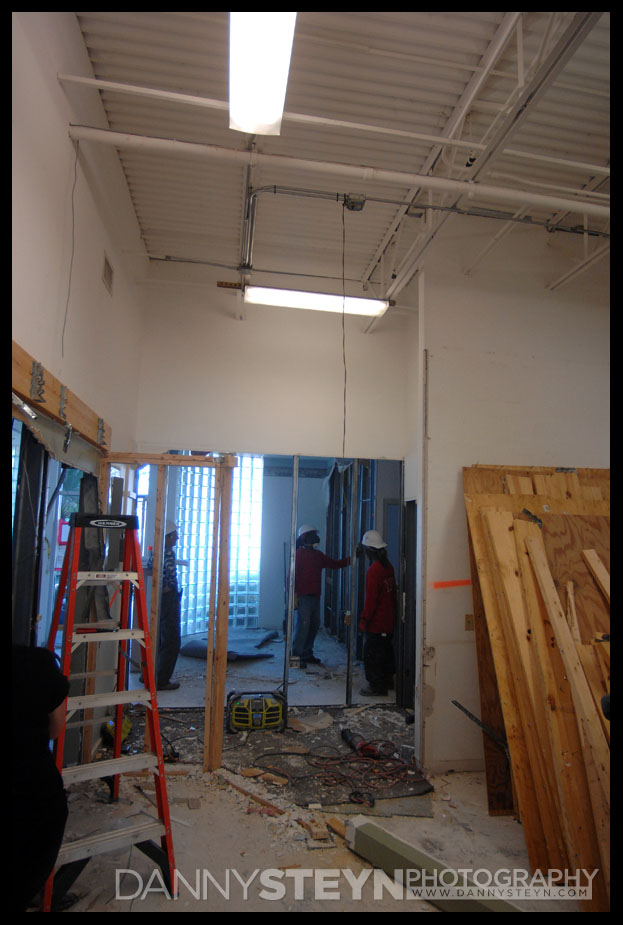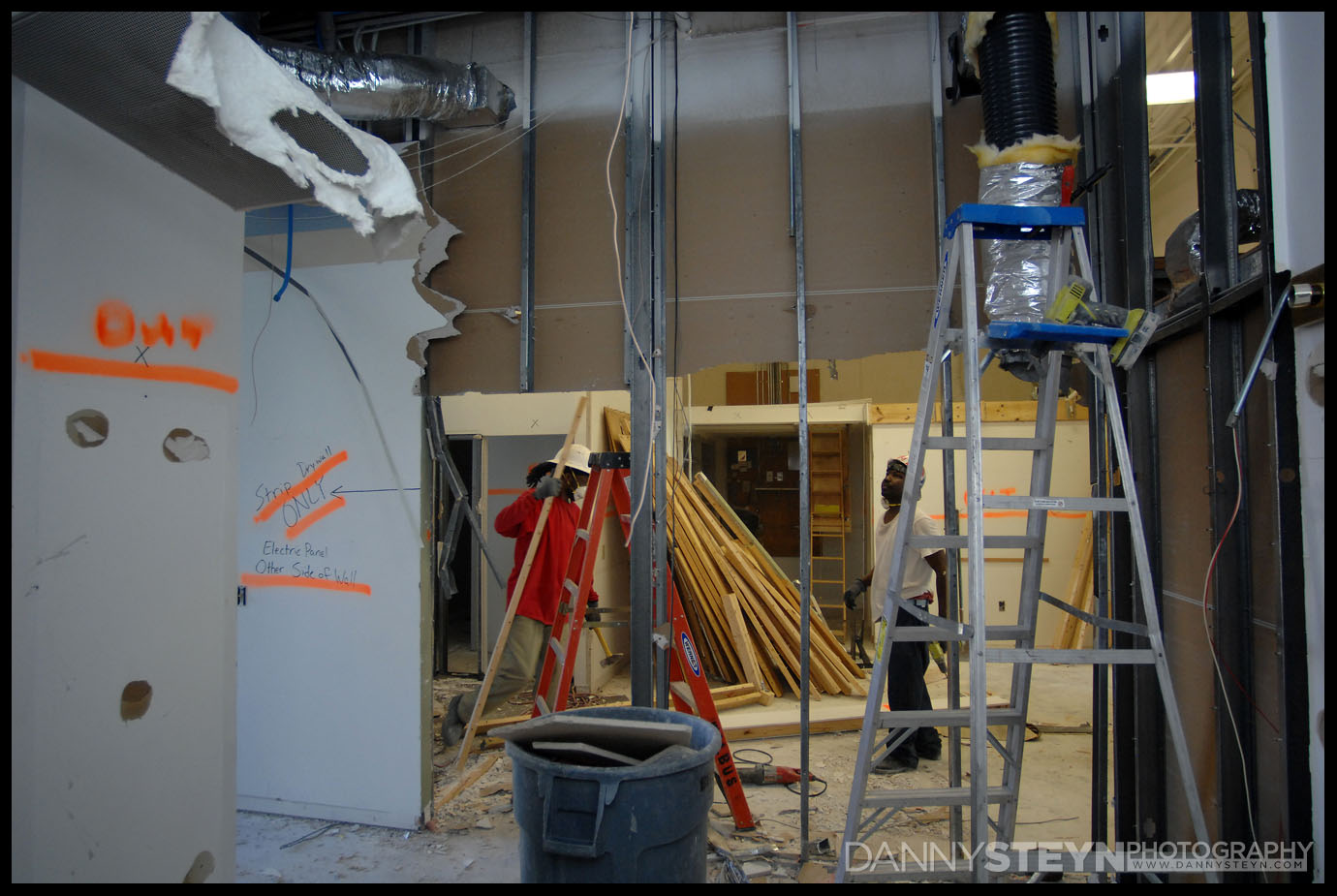 DEMO PROJECT – DAY 2
Progress photos from Demo Day 2. Finally the space and potential of the building is being revealed, and the natural light studio area is looking amazing. Exciting to see this materialize as we had envisioned it.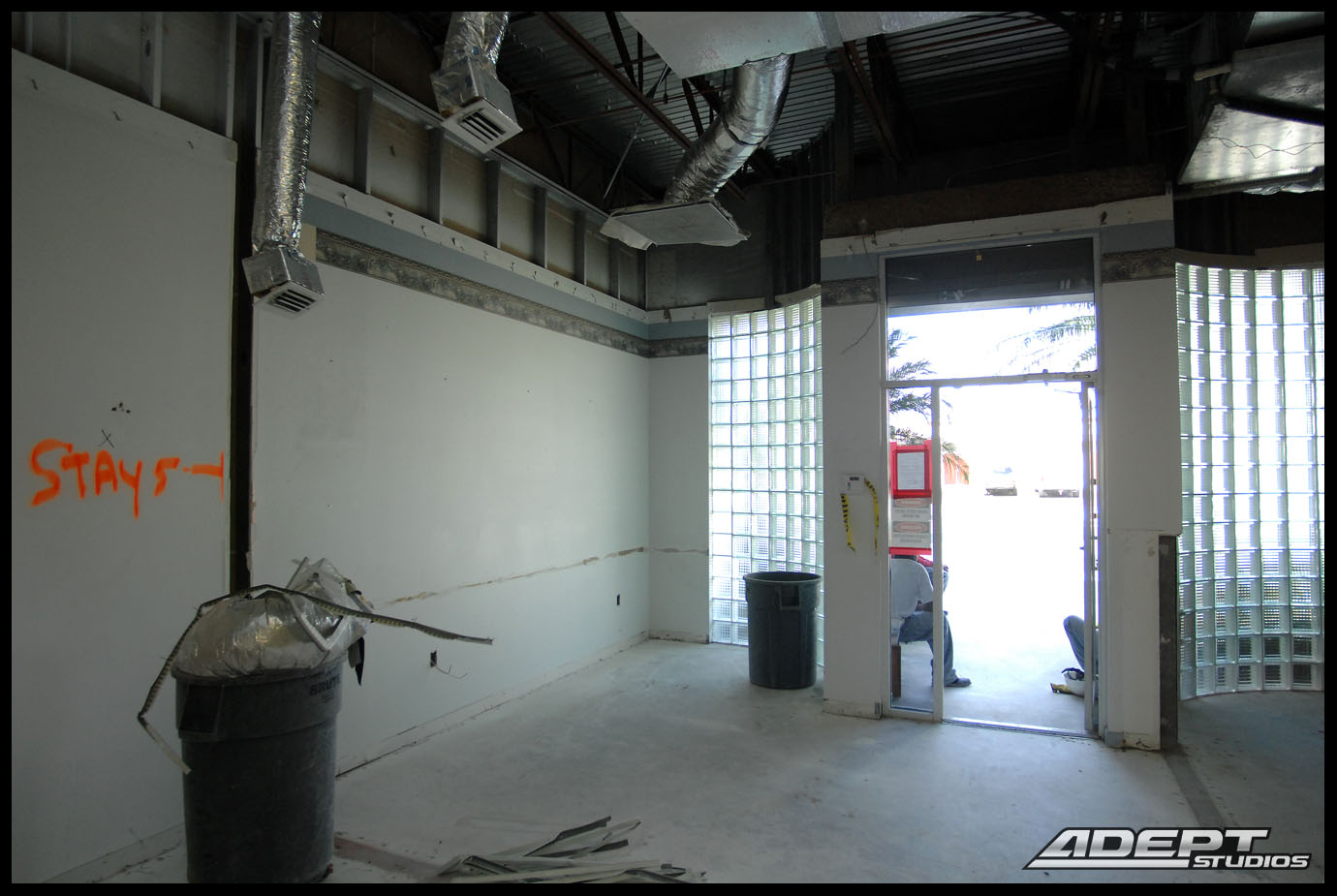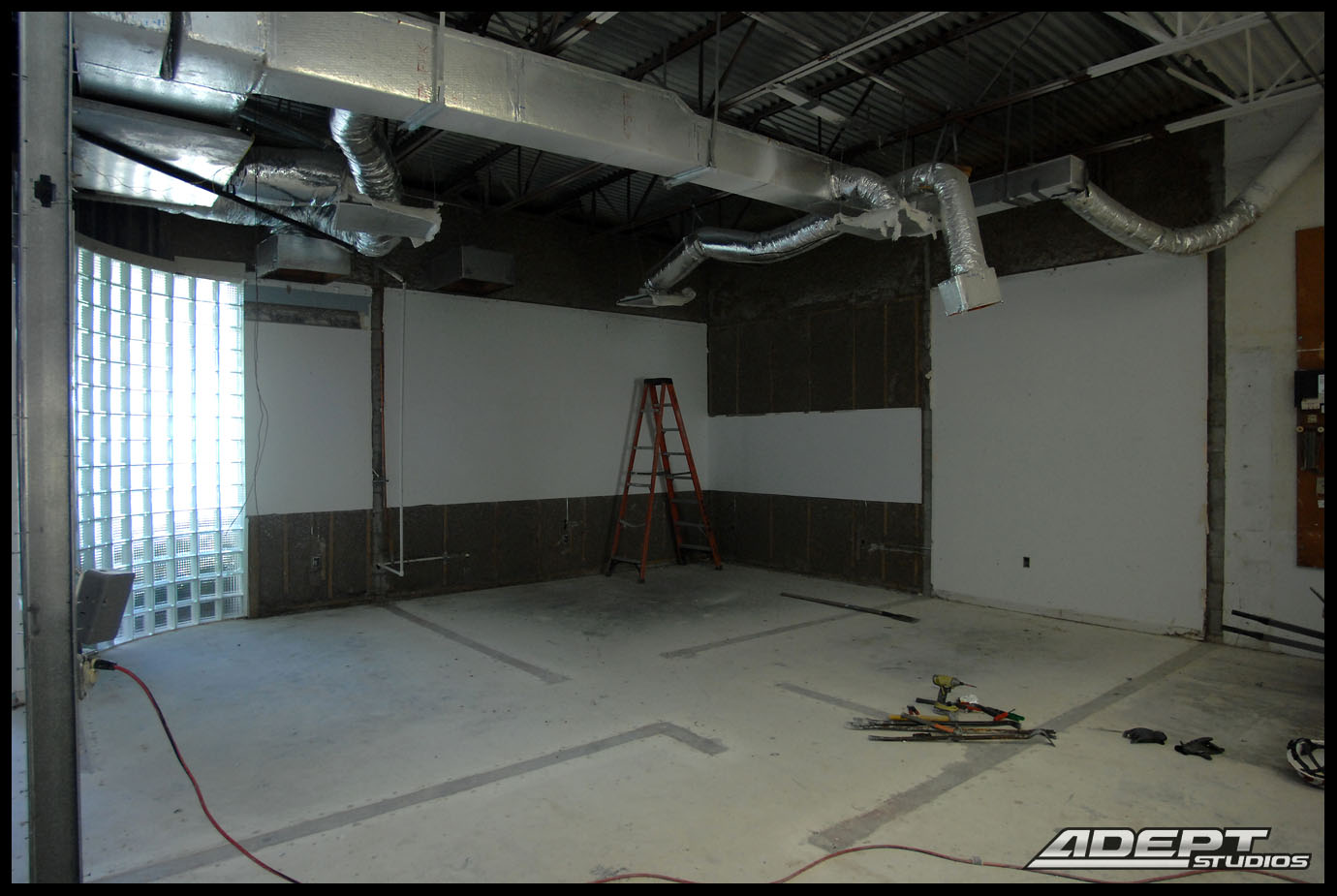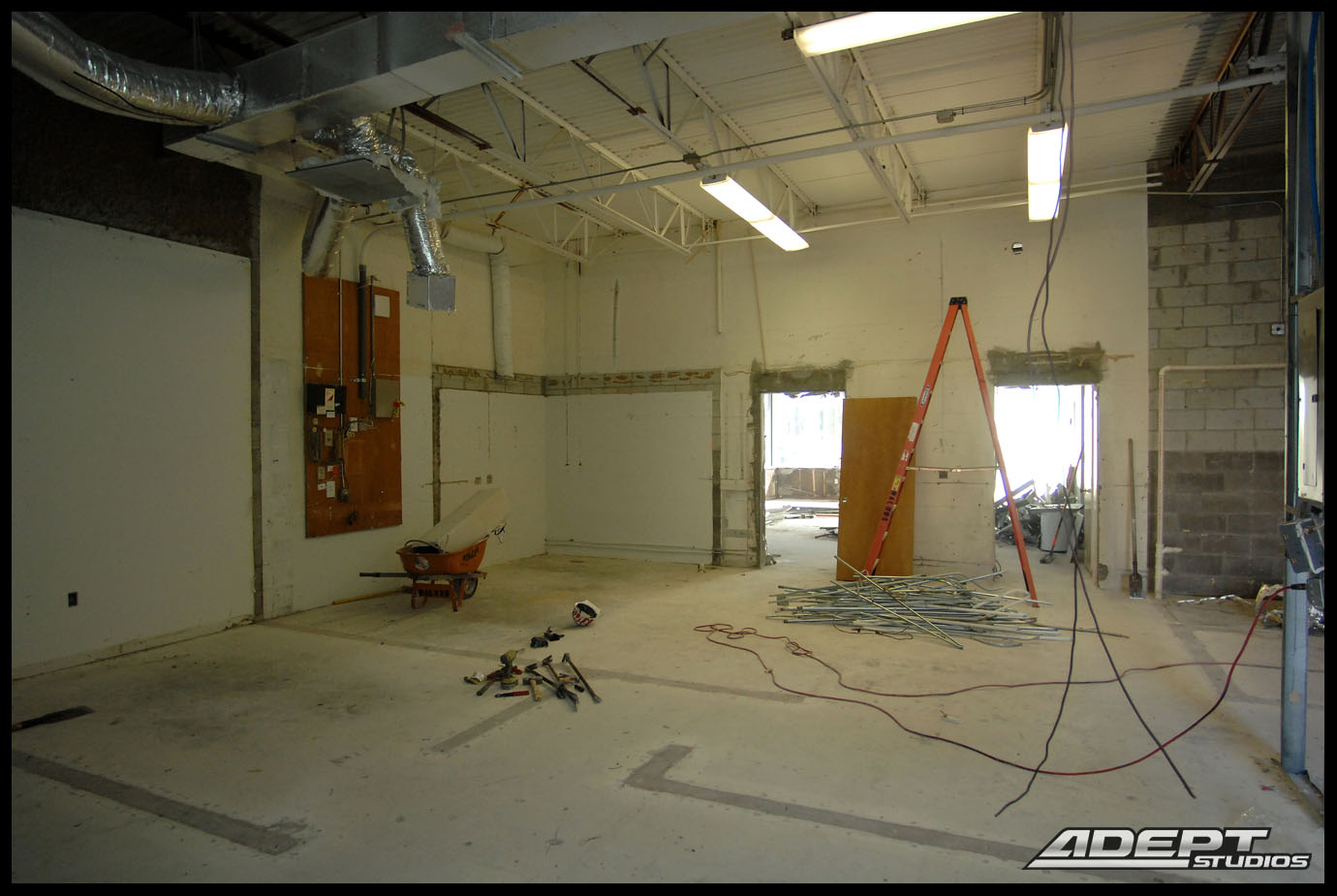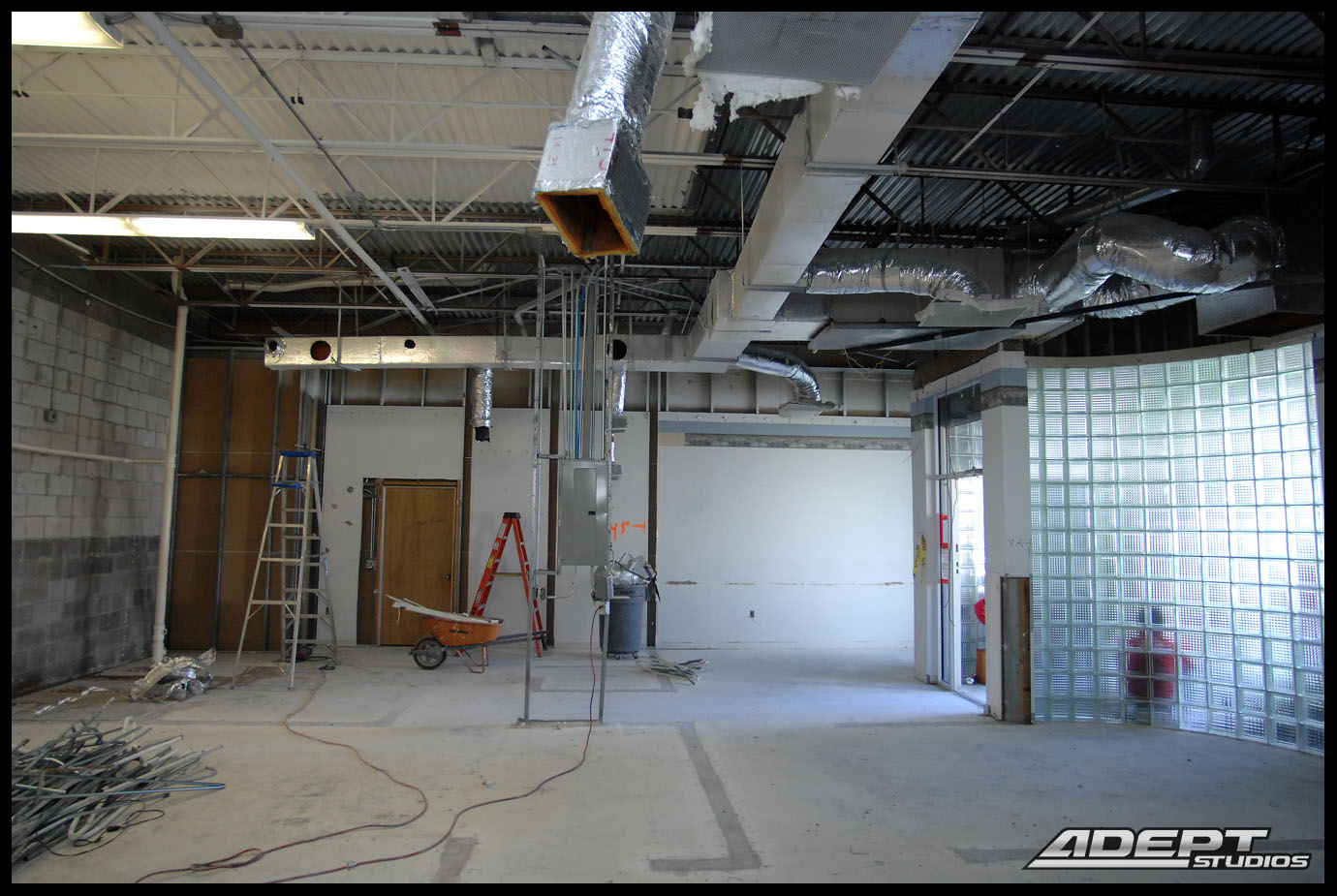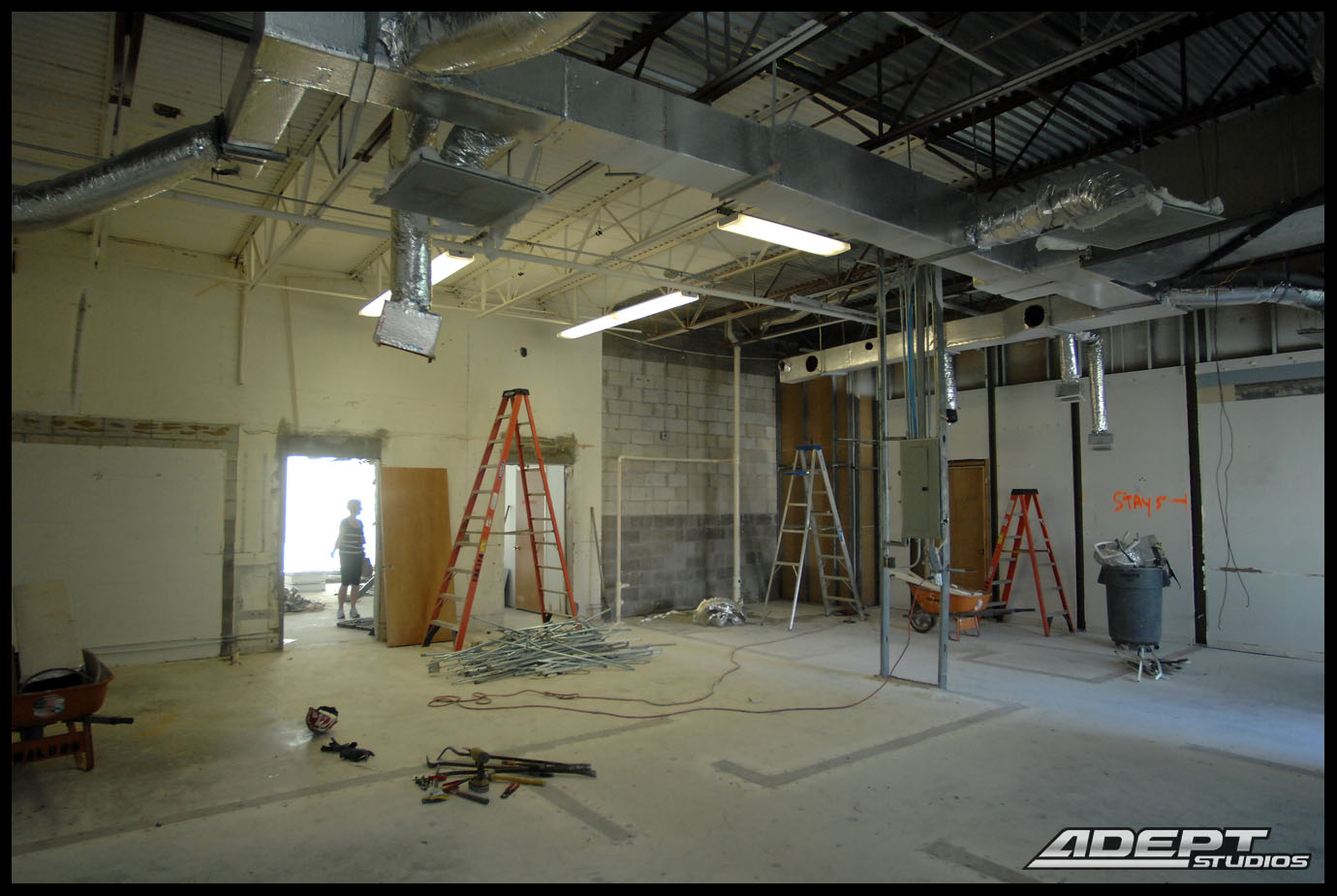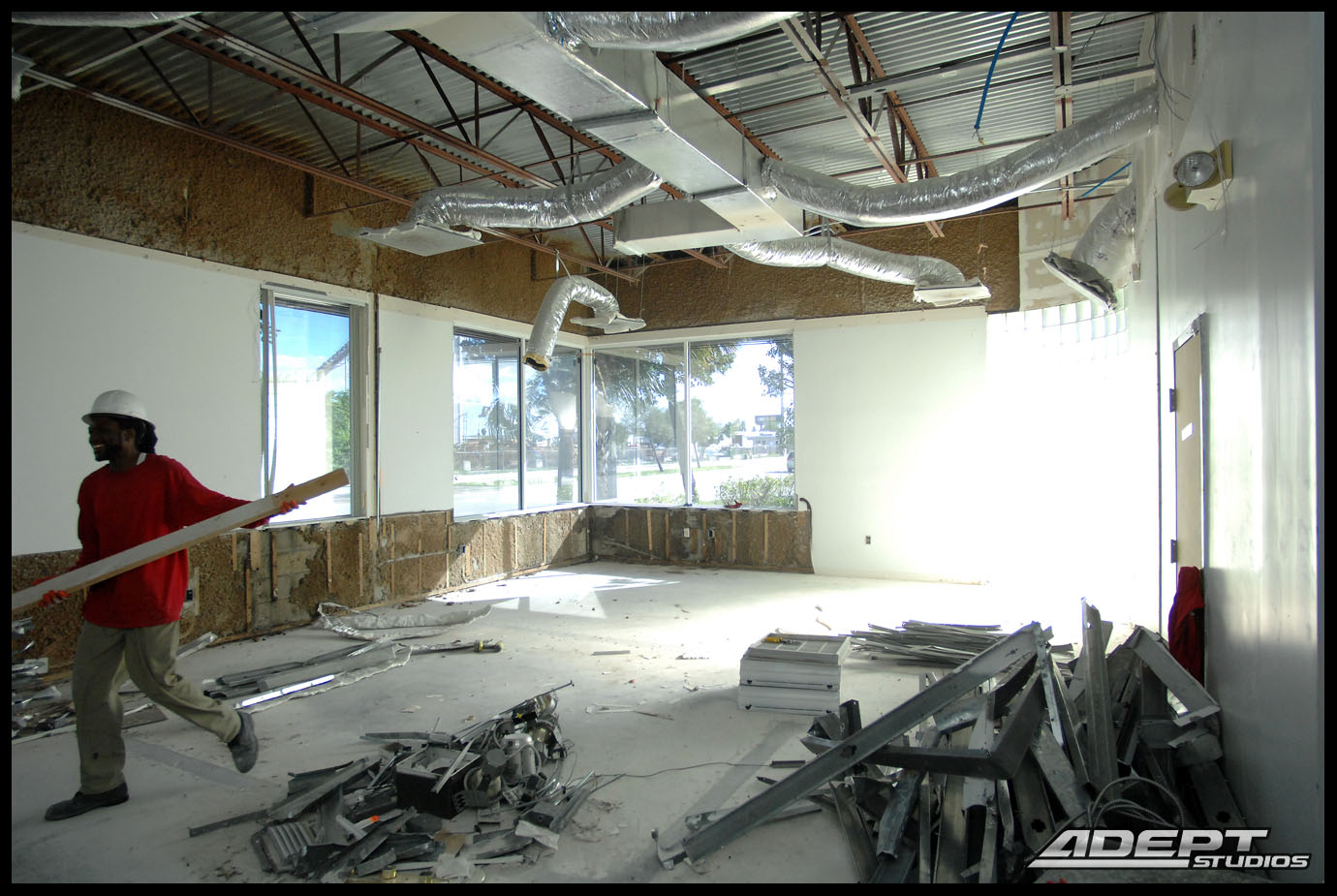 DEMO PROJECT – DAY 3
Progress photos from Demo Day 3. No real changes from Day 2 – more detail removal and clean up. Outdoor silver halide retrieval shed is gone!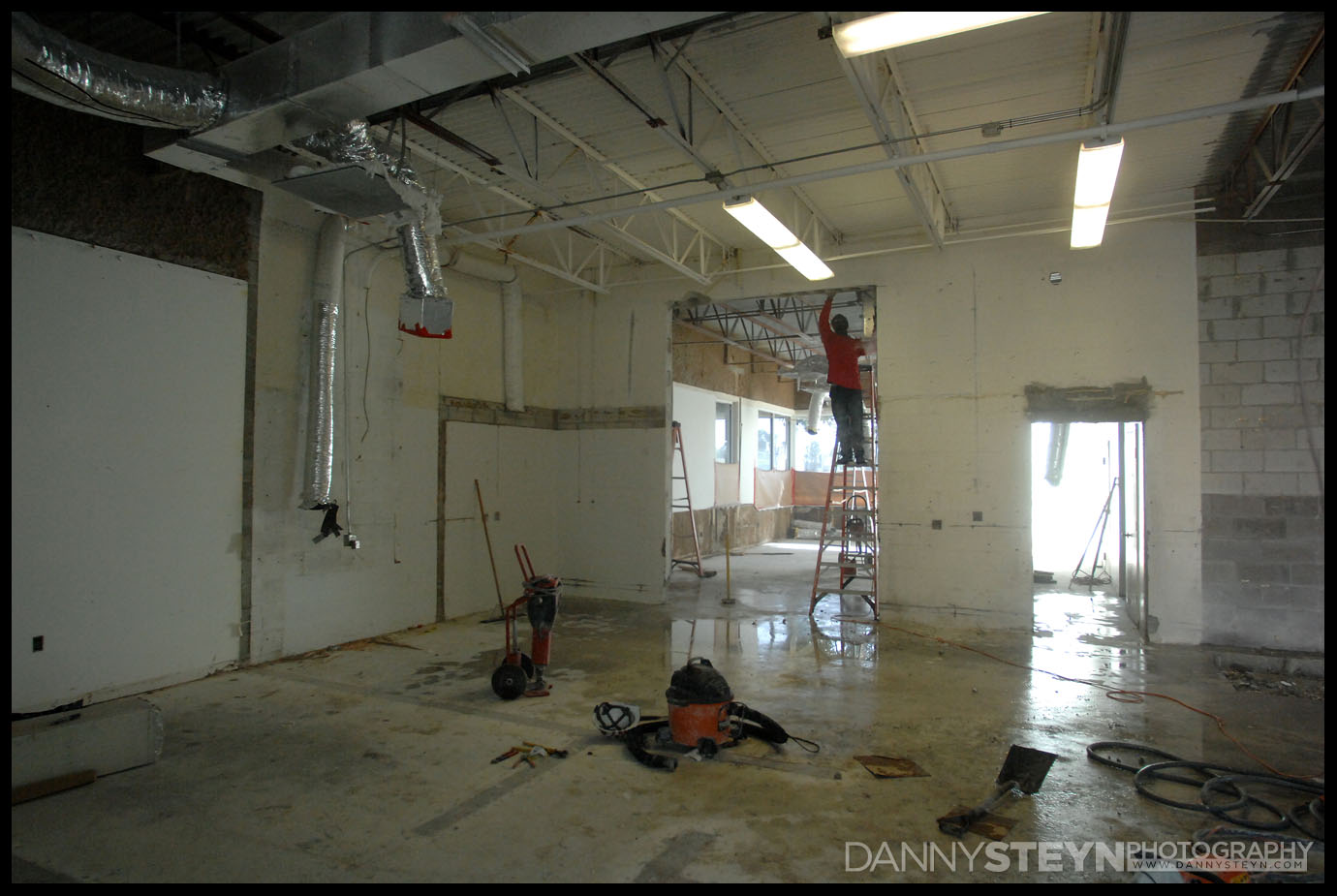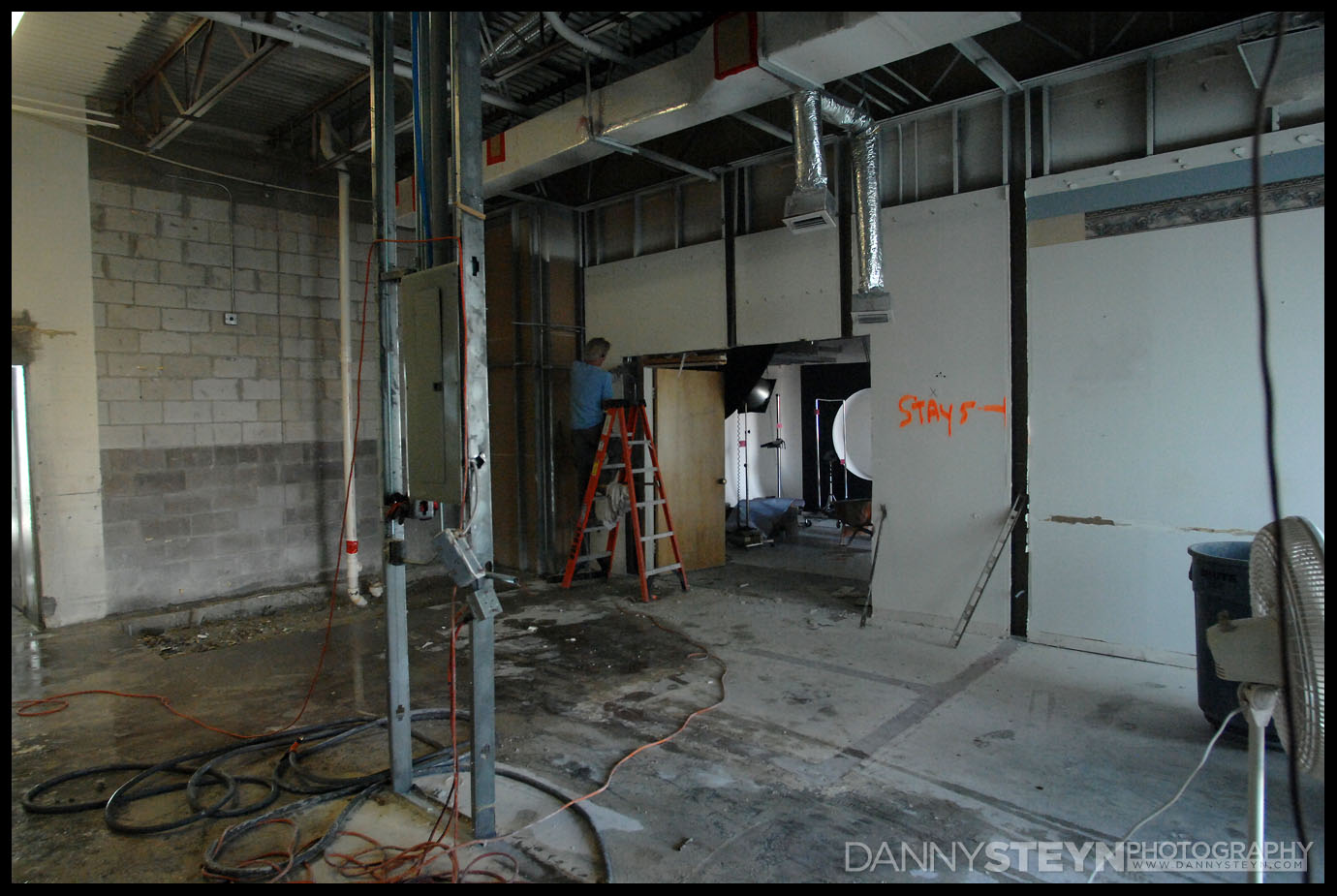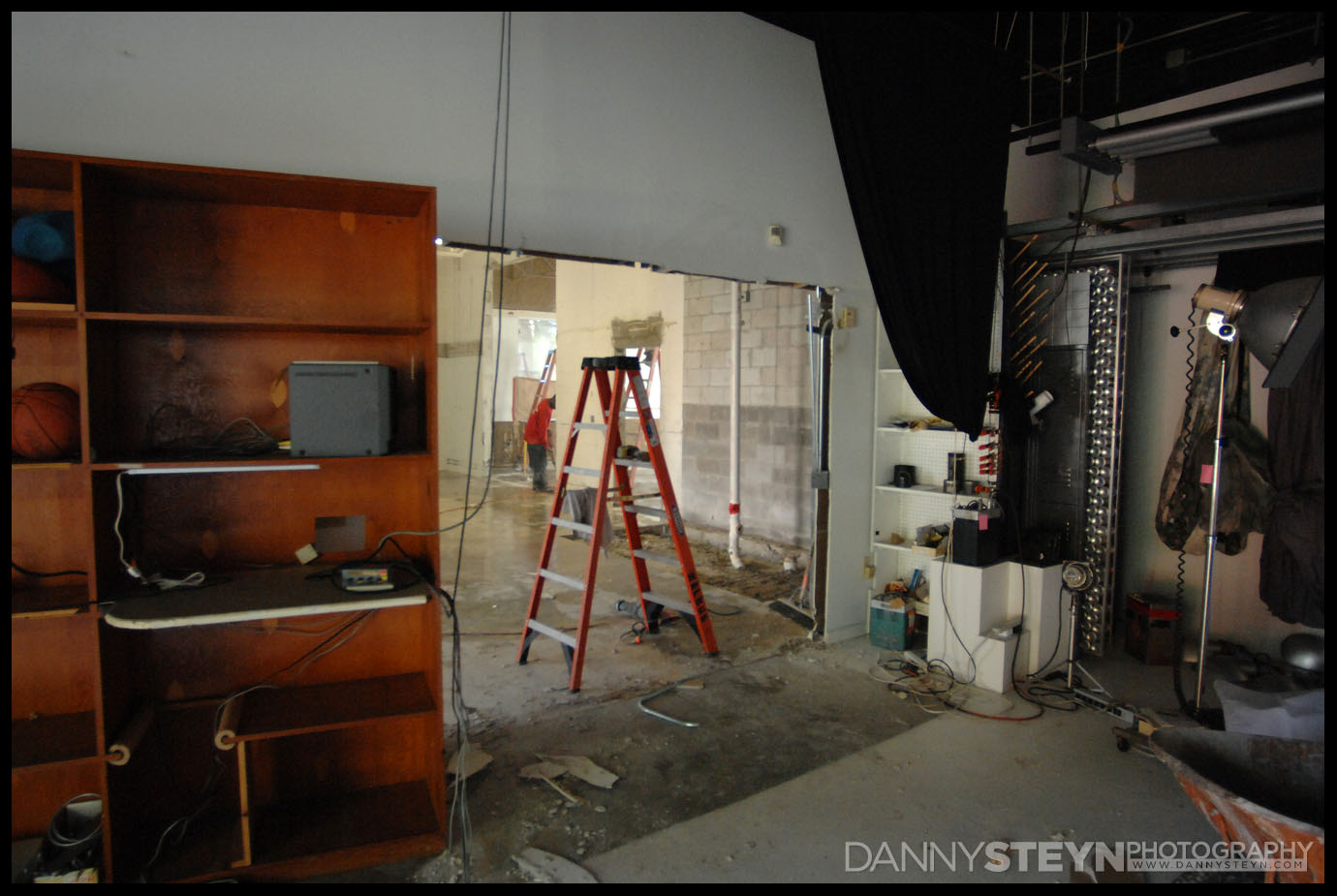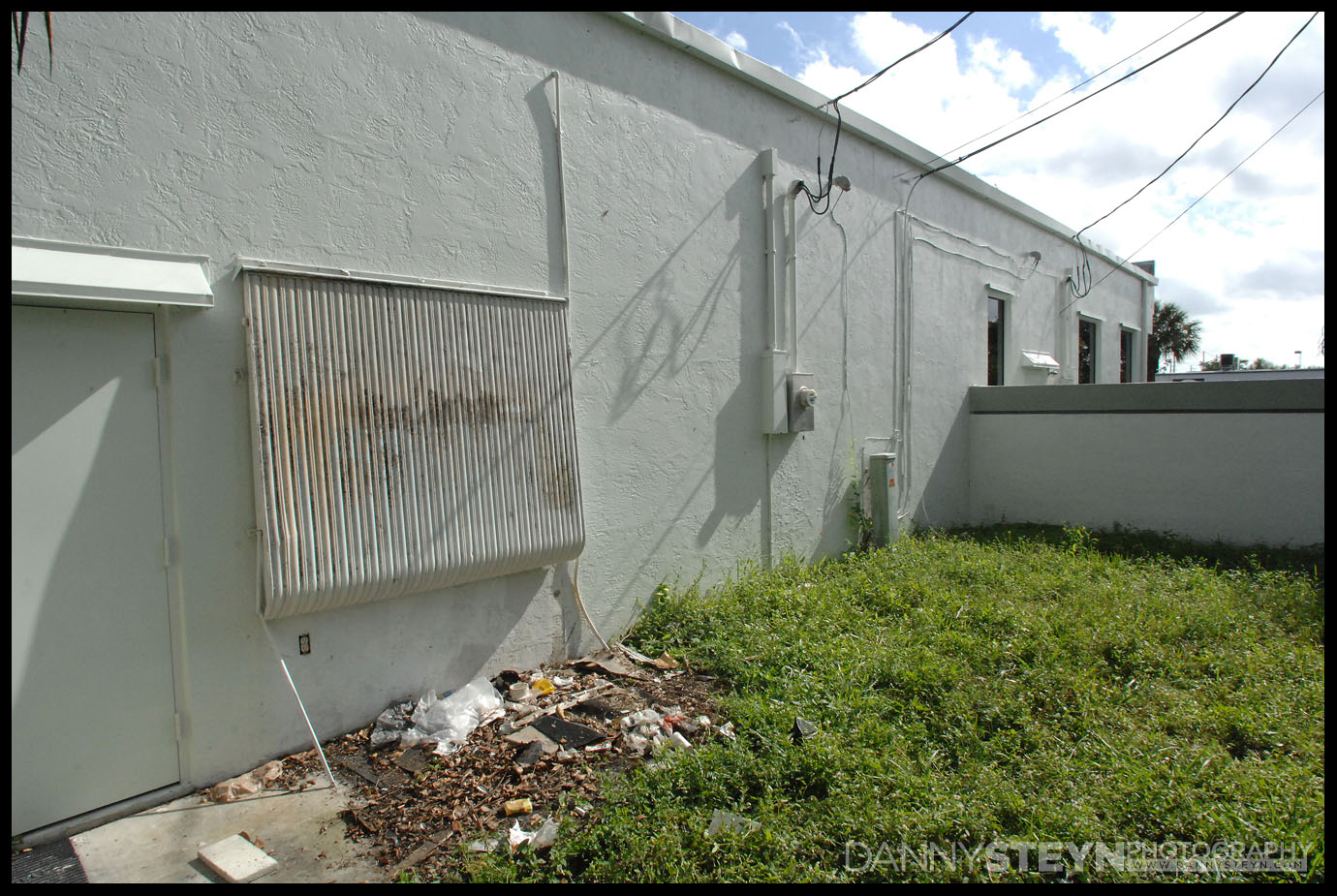 Of course, when doing the demo, a lot of hidden issues were revealed. Most related to previous work done to the building that would not meet the current building code and would have to be addressed. We discovered holes in the exterior concrete block walls that were allowing ants and even small lizards to get into the block and into the insulation between the block and drywall. Also there was evidence of water damage inside the building and by directing water on the affected areas we narrowed it down to east and north facing windows where the sealing gaskets that were leaking.
Due to the changes in room configuration some of the existing A/C ducting would have to be moved so we are re-looking at the entire AC system and distribution.