Brent and Melissa had the most awesome and fun wedding and we feel very privilaged to have been their wedding photographers.  They traveled from New Orleans for their destination wedding at the Diplomat Resort & Hotel in  Hollywood, Florida. The couple are super fun and wanted to show their playful side at their wedding and reception.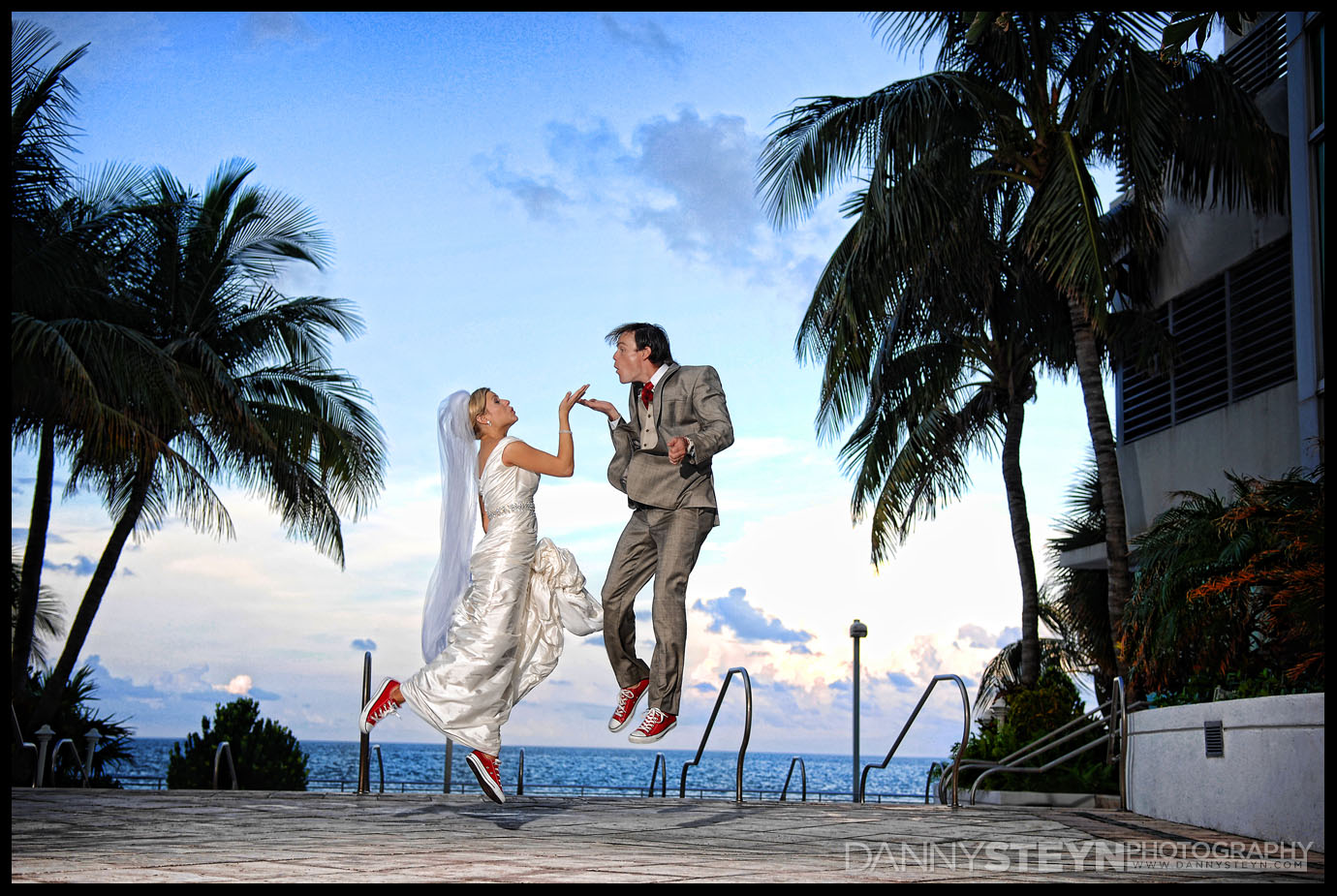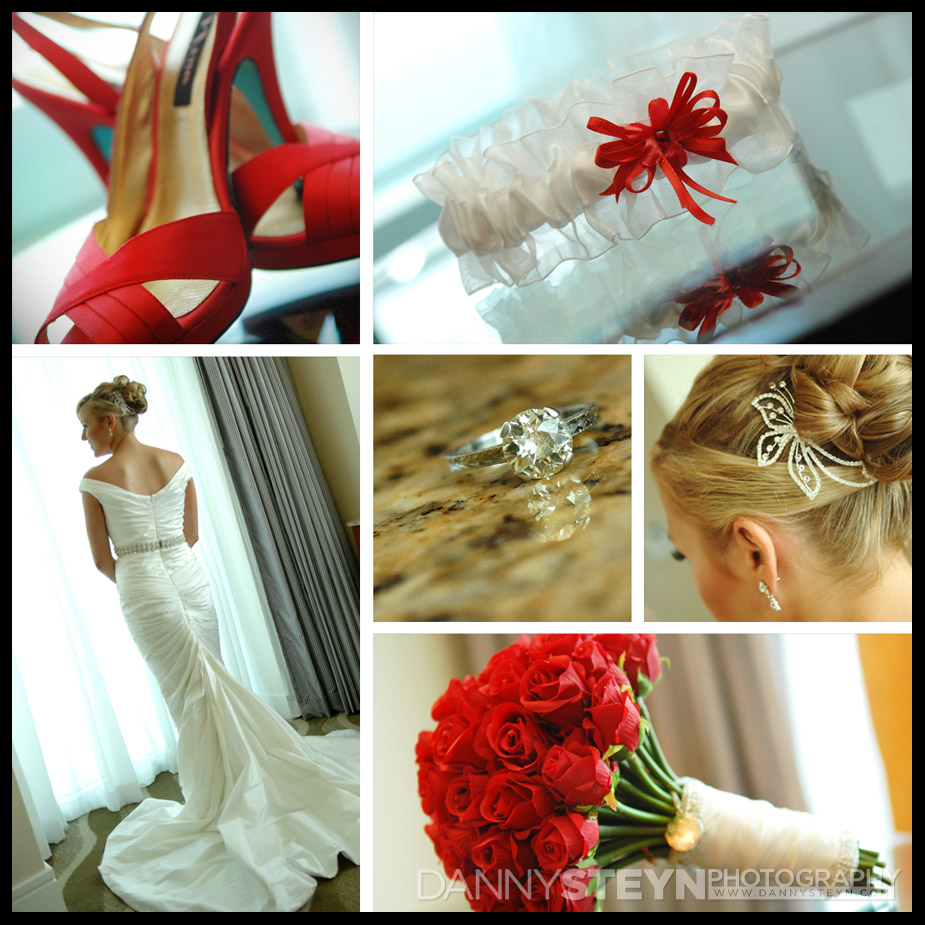 Melissa looked especially beautiful in her stunning gown and red accesories.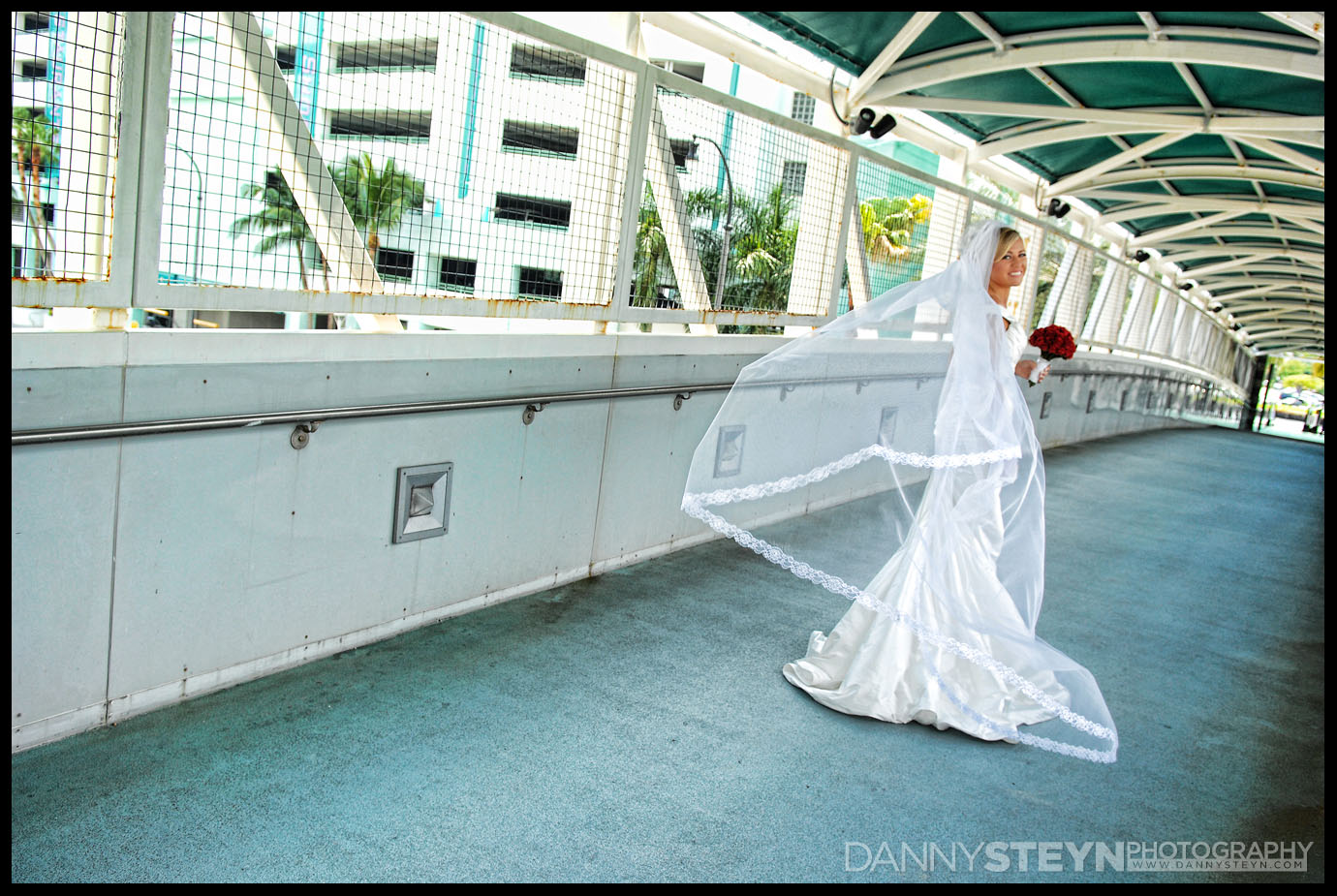 Here is their first look before the ceremony, we think he is mighty pleased with what he sees!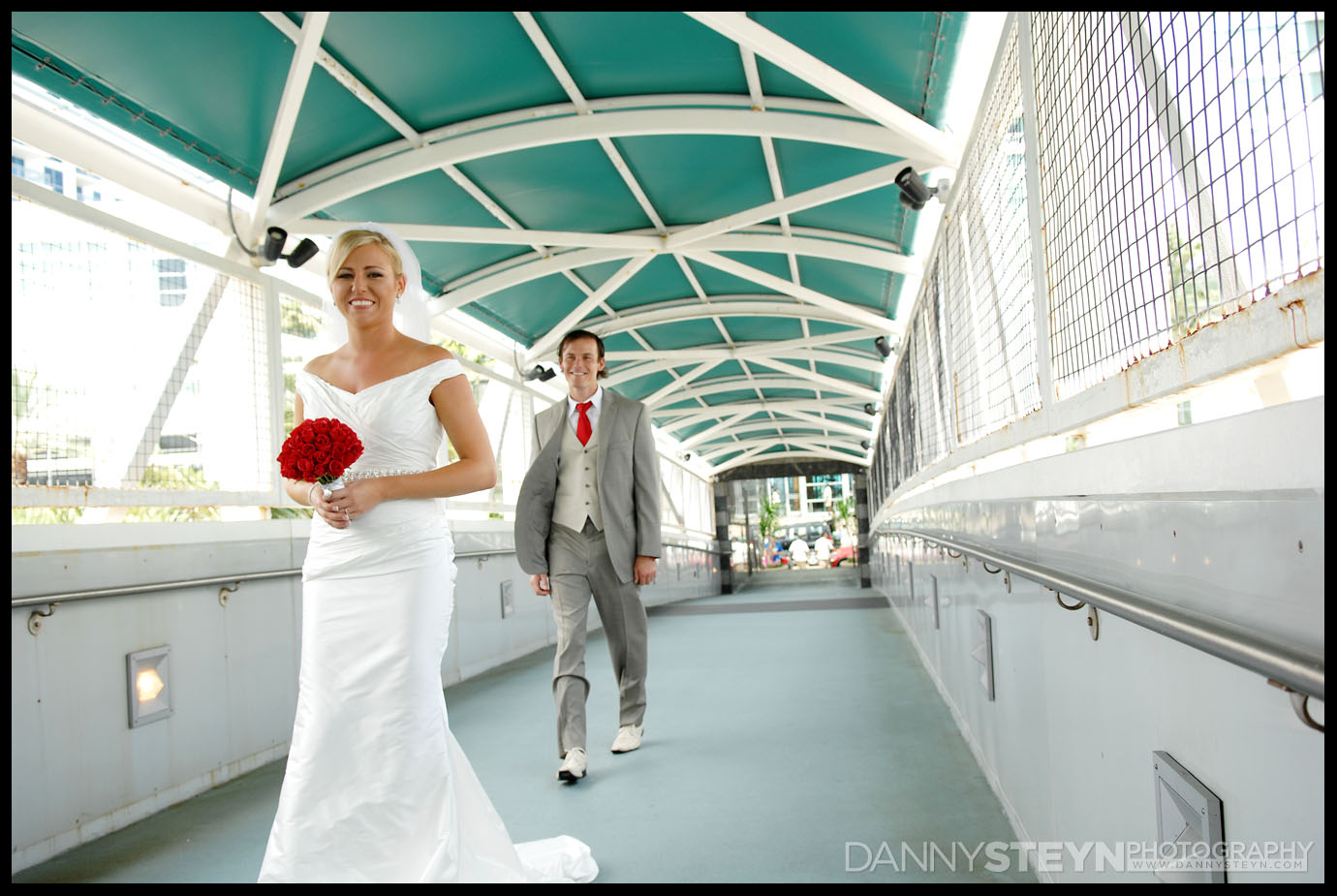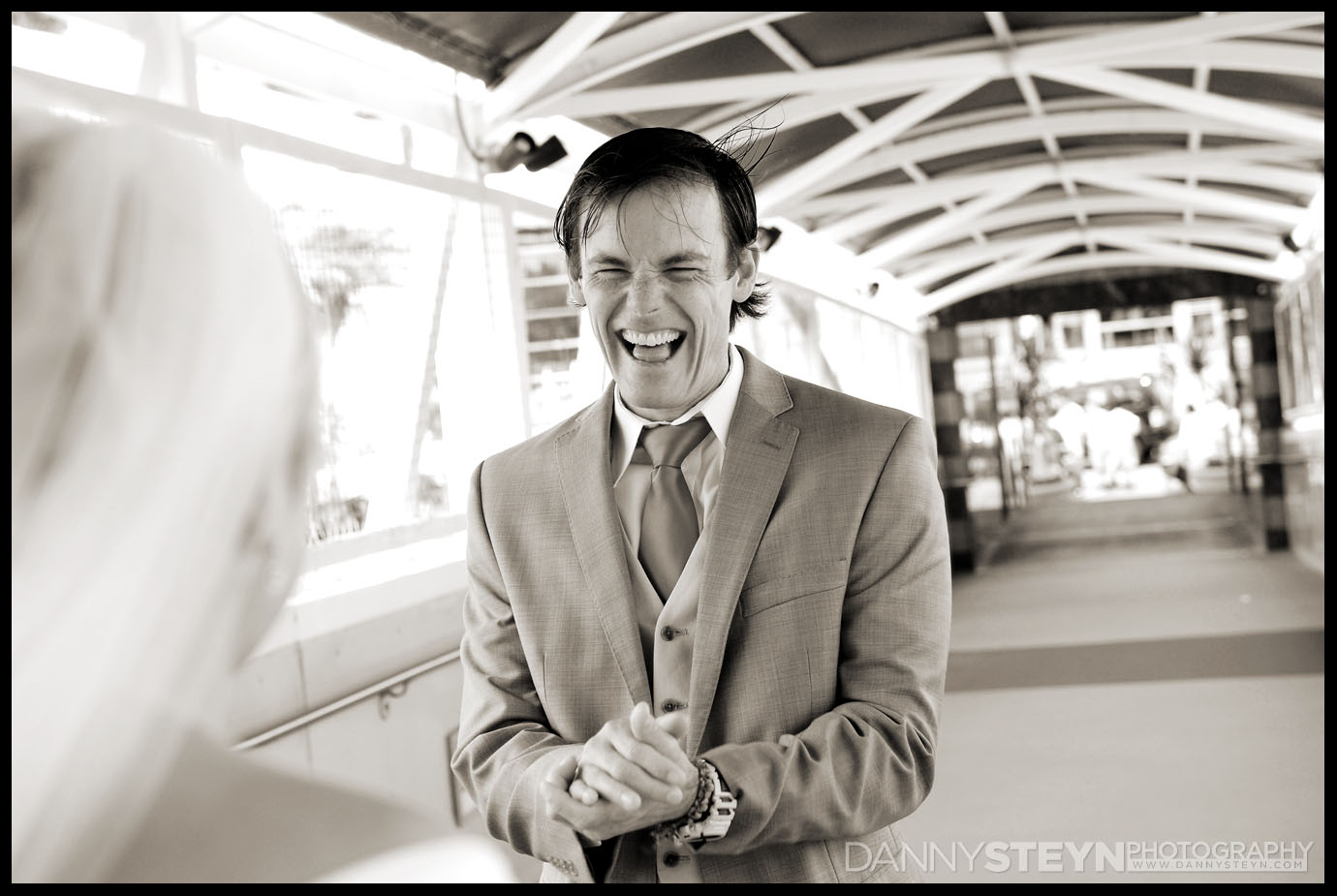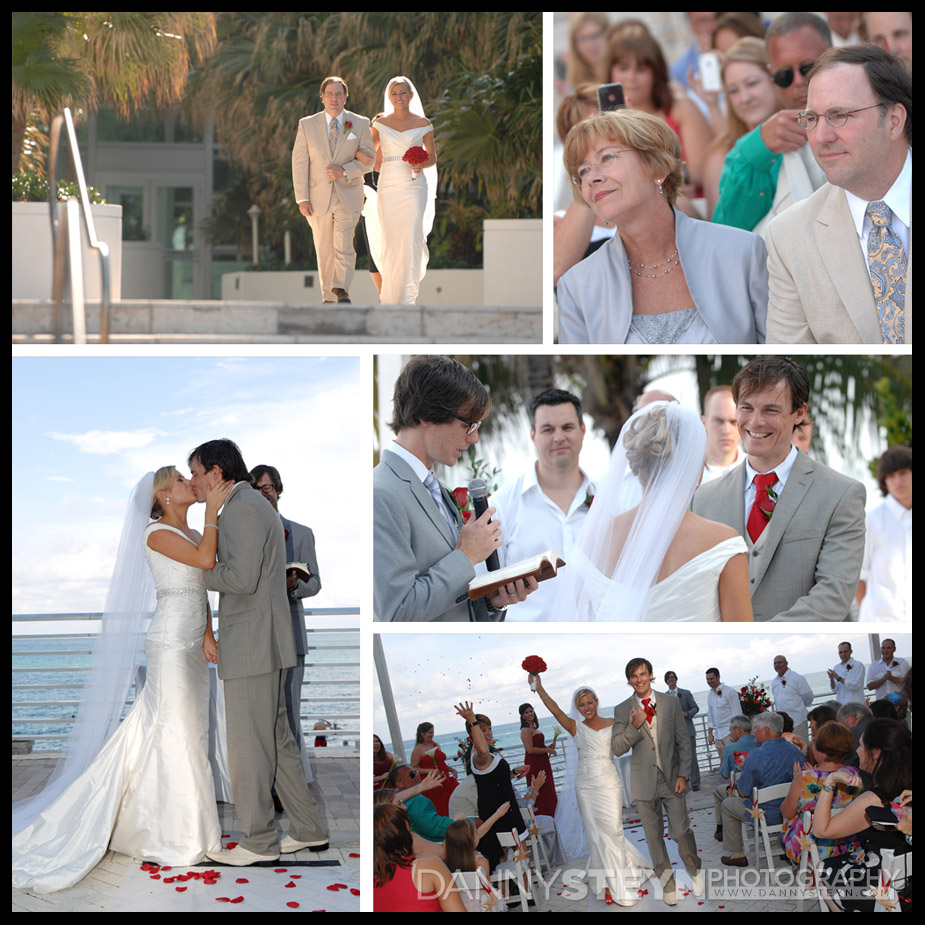 Then we head to the beachfront for some fun!